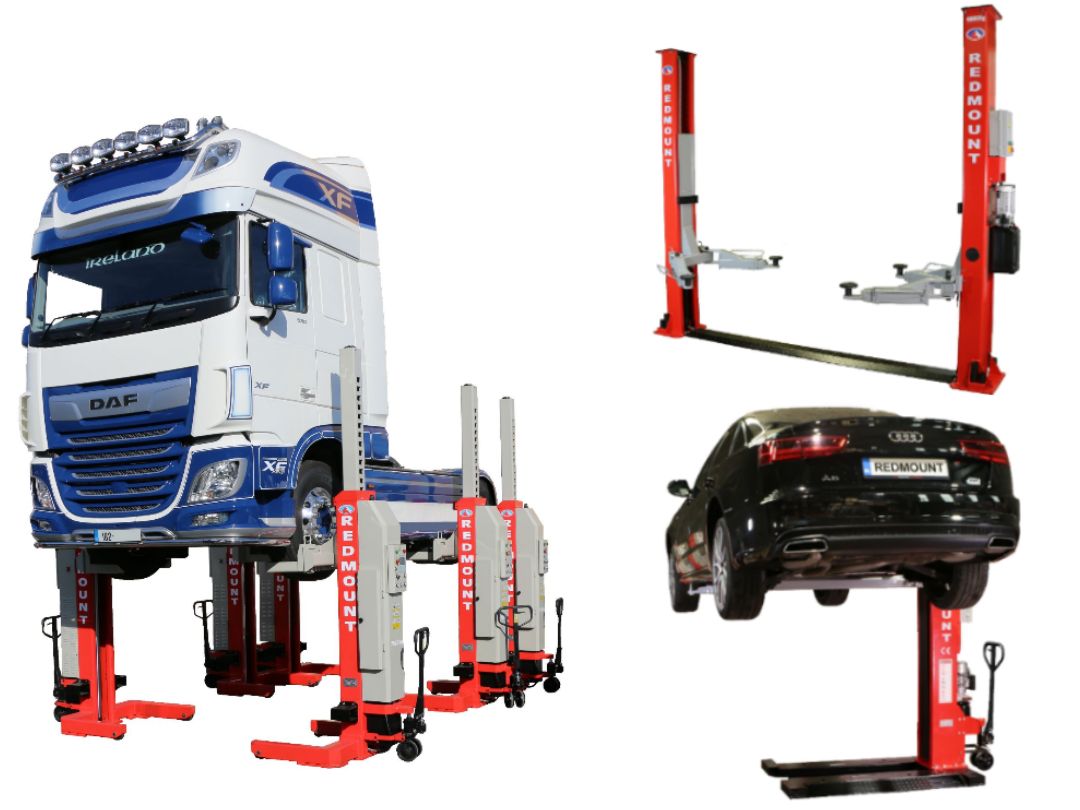 A range of our lifts from cars, jeeps, vans, coaches, trucks or heavy equipment.
Welcome to Redmount Ltd, Ireland's vehicle lift specialists. We supply quality equipment at extremely competitive prices, catering for all budgets and needs. We provide a full sales, installation and backup service.
Redmount has its origns based in a trusted tyre wholesale company. From talking to our customers we found they were strugling to find quality tyre changers at afordable prices so we started to source the equipment for them. It made sence that that a wheel balancer would be needed also. The natural progresion was to also import vehicle lifts and eventually a full range of quality garage equipment for the Irish and UK motor industry.
For the last 20 years we have worked with the same factory to produce the majority of our equipment, this has given us control over the quality of our equipment and the ability to innovate and react to market changes. 
Since 2015 our goal has been to become vehicle lift specialists this has moved us away from general garage equipment and towards a larger range of lifts with an empasis on lifting both LGV and HGV commercial vehicles. As vehicle lift specialists we have a lift to suit you, whether its a mobile 2.5 tonne car lift up to a 34 tonne 4 peice column lift set for truck or bus, and even higher capacities or configurations to suit your special circumstances.